Gift Planning

Sunday December 10, 2023
Savvy Living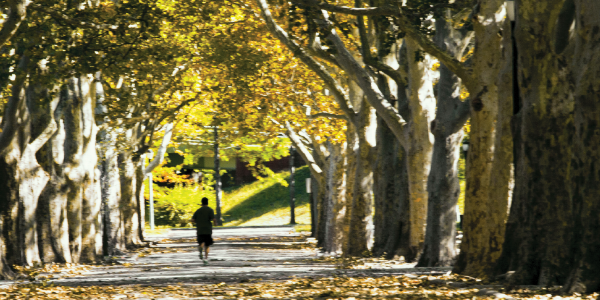 Financial Scams on the Rise
What are the most common scams today? My parent has fallen victim to scams over the years and could use some help on how to avoid fraudulent schemes.

While many scams today are universal, some types of fraud specifically target older adults or affect them disproportionately. Unfortunately, these targeted scams are on the rise.

According to the Federal Bureau of Investigation (FBI), in 2021 there were over 92,000 victims of fraud over the age of 60 resulting in approximately $1.7 billion in losses. This was a 74% increase in losses compared to 2020.

Below are some of the most common scams that were reported last year:

Government imposters: These scams often start with a call, email or text message from someone claiming to be from the Social Security Administration, the IRS, Medicare or a fake agency. Scammers will falsely claim that money is owed or that Social Security or Medicare benefits are in danger of being cut off. They will threaten to fine, arrest or deport the individual if immediate payment is not made or if personal information is not provided. Many times, scammers "spoof" their caller ID to give off the appearance that the call is coming from a government phone number. Government agencies, however, never call, email or text to ask for money or personal information.

Sweepstakes and lottery scams: Scammers may contact their intended victims by phone, mail or email saying a sweepstakes or other prize has been won. Then, they ask for a fee or taxes to be paid to distribute the prize. They may say the odds of winning increase if money is sent. Scammers will request this fee in the form of a prepaid debit card, wire transfer, money order or cash. Scammers will try to mislead by pretending to be from well-known companies that run real sweepstakes or from official-sounding fake agencies.

Robocalls: One of the top consumer complaints are unwanted calls from auto-dialing software, referred to as robocalls. Unwanted robocalls annoy consumers and can be a vehicle for fraud against trusting individuals. Some robocalls claim that a vehicle warranty is expiring and payment is needed to renew it. Robocalls may also claim your identity was stolen or that irregular activity was flagged on your bank account.

Another common robocall is the "Hello, can you hear me?" call. When the person answering says "yes," the scammer records their voice and hangs up. The criminal then stores the voice recording and uses it to authorize fraudulent activities. As mentioned above, your caller ID may be "spoofed" to make the call look authentic.

Computer tech support scams: Tech support scammers may give the appearance that there is a serious problem with your computer or phone. A pop-up message or blank screen will appear on a computer or phone, notifying that the device is compromised and requires fixing. When the support number is called for help, the scammer may either request remote access to your computer or request a fee to have it repaired. These pop ups are not authentic and there may be nothing that needs to be fixed on the device.

Grandparent fraud scheme: The grandparent scam takes advantage of a grandparent who has a hard time saying no to their grandchildren. Scammers will data mine, often on social media, to learn names of grandchildren. The scammer will then call and impersonate a grandchild to tell the grandparent something is wrong and ask for money to solve some urgent financial problem (legal trouble, a car accident, overdue rent, etc.). The fake grandchild will tell the grandparent not to call any other relatives to avoid embarrassment. Once the money is sent, through prepaid cards or money orders, the scammers are gone and the money cannot be traced.

Other Scams: Other common scams are online romance scams, Covid-19 miracle cures and phony investment schemes. Scammers will impersonate Medicare representatives or health insurers to obtain personal information and submit bogus insurance claims. There are also internet and email scams, including phishing emails or texts, that appear to be from a bank or online stores.

For more information on the different types of scams along with tips to deter scammers, visit the Federal Trade Commission's Consumer Advice website at consumer.ftc.gov. The Federal Communications Commission also publishes consumer guides, including "Call Blocking Tools and Resources" and "Stop Unwanted Robocalls and Texts" to help prevent consumers from becoming victims of fraud.

Savvy Living is written by Jim Miller, a regular contributor to the NBC Today Show and author of "The Savvy Living" book. Any links in this article are offered as a service and there is no endorsement of any product. These articles are offered as a helpful and informative service to our friends and may not always reflect this organization's official position on some topics. Jim invites you to send your senior questions to: Savvy Living, P.O. Box 5443, Norman, OK 73070.
Published November 18, 2022
Previous Articles
What You will Pay for Medicare in 2023
How to Locate Past 401(k) Accounts
Home Sharing: A Growing Trend Among Homeowners